"Excellent quality is an essential principle for KURSHUNI and the contribution of Dalloz products and services to our understanding of quality is undeniably important."
Esra & Lokman KURSUNLU
Pure Powder

FRENCH COSMETIC
Powder we use to create our French roughs is so pure that major French cosmetics brands also use it.
Dalloz provides consistent stones usable for tennis chain technologies.
Usually Mickey stones are made with 3 glued stones. Dalloz succeed in designing a stone in one single piece for a special project of American TV.
« Consideramos es un prestigio para nuestra empresa la marca DALLOZ. En cuanto a los servicios y calidades de DALLOZ, siempre son correctas y cumplen con nuestras expectativas.
Hemos colaborado juntos desde hace ya muchos años y siempre he estado muy contento con todo lo que viene de DALLOZ : calidad, servicio, atención personal… »
Isidoro Garcia, Isogema, Spain
www.isogema.com
« Dalloz continue to supply crystals of the highest quality and craftsmanship.  We are enjoy working with them every season, a wonderful team! »
Loquet London, U.K.
« Todo en orden, estan lindas las piedras. Gracias a usted y a su equipo por su esmerada atencion. »
David Morales, Emir, Nicaragua
« After all patience you had with our requests and changes, it was a duty at least say: thank you very much, you helped a lot »
Tatiana, Jenstones, Brazil
« I am very satisfied with Dalloz products. I have been your customer for many years and I think your first customer in Indonesia. That would not happen if your products did not meet my quality and prices requirements »
Mr Lawrence, HWT, Indonesia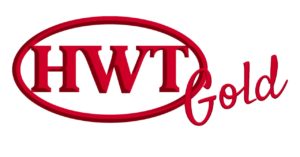 « Stones arrived safely : they are beautifully cut, many thanks »
Dan, Levy Gems, U.K.
« Dalloz es un excelente proveedor de Zirconias y Marcasitas de la más alta calidad, siempre responden a mis necesidades de producto con mucha prontitud y cortesía, y el stock del que disponen debe ser muy bueno porque nunca retrasan mis pedidos por falta de stock »
Adan Aguilera, Joyas Gea, Mexico